Many people visit the UAE for its architectural grandeur. The place steeped in tradition and culture is also known for its vibrant food scene. There are many ones of its kind delicacies that are the product of the Middle East and have branched out to becomes popular in the other parts of the globe.
Want to try out the traditional Middle east fare such as our delectable Arabic dessert? Then explore this post and get to know about the lip-smacking options that one can come across when they are on a trip to Dubai or the UAE.
Khubz
Beyond hummus, a taste connoisseur can also check out Khubz. It is an Arabian pita bread or flatbread that serves as an accompaniment to mouthwatering meat dishes in almost all households in the UAE. Khubz is typically baked in a hot open oven known as Tannur. Perhaps this is where the term 'tandoor' originates from. All cuisines originating from the Middle East or Balkan regions use khubz or Lebanese bread for lunch and dinners.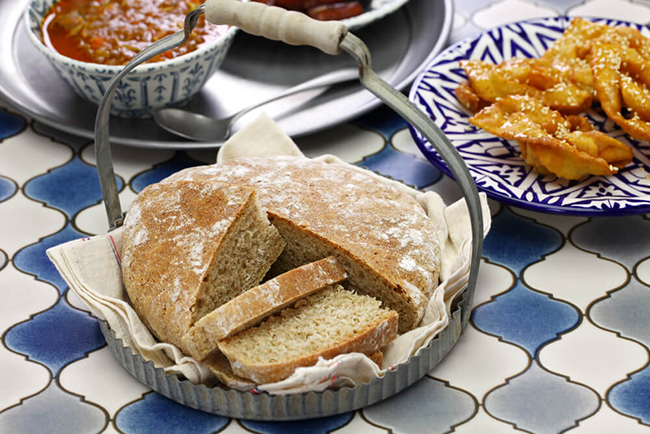 Bastani
As a popular and traditional dessert, Bastani has been extremely famous among the ex-pat nationals. The Iranian ice cream has found fans across the globe and can be safely termed as a food item that has its source in the rich culinary history of the Middle East. Typical ingredients along with sugar and milk may include rose and saffron flavoring, thus lending a distinct taste to a frozen dessert.
Kefta
The balls of minced meat have never been as rich in flavor as it is with the Arabic version. Ground meat like lamb or beef is used to create delectable keftas. Its name is derived from the popular koftas that are made in Asian countries like India and Pakistan. The grilled version of the keftas has one subtle difference from its Asian counterparts- the koftas aren't served with any gravy but are consumed on its own.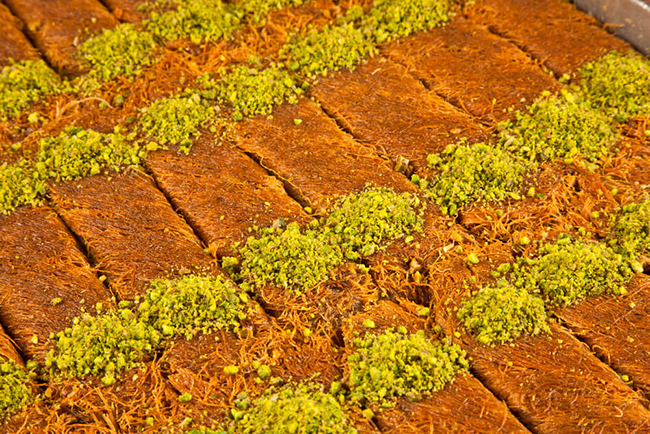 Kunafeh/ Kanafeh
This is a semolina-based delicacy that is routinely made in households in Arabia. The dough is soaked in sugar to impart an amazingly sweet taste. Many sweetmeat shops also add a crunchy layer of dry fruits on top and garnish it with clotted cream or cheese
These were a few tasty options in the main savory and sweet that originate from the Middle East. Your trip is simply incomplete without grabbing a bite of these delicacies that find a source in the rustic deserts of Saudi Arabia.